If your business has grown and you are looking for a new platform in order to handle a bigger daily operation and offer your customers a new and better buying experience migrating to Magento 2 is the change you need.

Magento 2 is an e-commerce solution for medium to large-scale businesses. It's a platform with a lot of out-of-the-box features and allows to add extra modules in order to fit with every business needs.
In Rapicart we have experience migrating sites from different e-commerce platforms to Magento 2, such as Magento 1, WooCommerce, PrestaShop and custom developments. Our Certified Magento 2 Professionals will help you, analyzing your current store and adapting Magento 2 to your specific needs.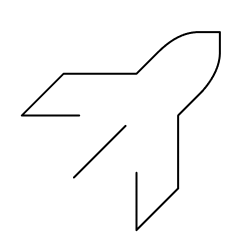 Let's talk more about Magento 2. This platform includes a modern and attractive design and provides an awesome UX. Its main features are:
An improved checkout process with just 2 steps and a great UX.
An Instant Purchase option allows customers to buy in just one click directly from the product details page.
Visual Merchandising feature to allow Merchants to sort their products within a category using a drag-and-drop interface.
B2B Functionality for business to business sales.
Responsive design in order to bring a better buying experience to mobile phones and tablets.
Quicker loading times and search engine friendly.
For merchants it offers an easy product creation process, improved grids allowing filters and column customizations.
The new version of Magento 2.3 also comes with native PWA (Progressive Web App), which means the website will look and behave like it would on a mobile app, providing an incredible user experience to customers, and increasing the conversion rates for the Merchant.

Do you need help with your project?
Get ready to migrate to

Magento 2
Learn more about
our services
We have extensive experience working on a wide range of projects, allowing us to understand the key parts of the e-commerce development process.
We provide recommendations for website redesign or development based on client goals and objectives.