Magento / Adobe Commerce
Development
Rapicart has extensive experience working on a wide range of Magento projects, allowing us to understand the key parts of the e-commerce development process.

Before being able to develop your online store, it's necessary to understand every detail of your business. Every small detail counts, so having the bigger picture of how your company is running will help us to deliver the most accurate project, engaging with your current operations and integrating with your third-party systems.
The design of your e-commerce can either make or break your business. It makes a big difference on how your customers view your e-commerce and interact with it. Focusing on developing a great design with an impressive user interface will result in a much better conversion rate, which leads to better business and revenue.
Magento 2 offers a great user interface, and with the expertise of our web designers we'll be able to deliver a great experience to your customers.

Magento provides incredible out-of-the-box features, but it will be necessary to customize them in order to fit with your business. With vast experience dealing with numerous clients, we'll easily be able to adapt the platform to your business needs. Accomplishing this task will mean, among other things, implementing and developing:
Custom Payment and Shipping methods.
3rd party extension implementation.
Installation of Magento
Marketplace extensions.
Checkout optimization.
Site speed optimization.
Multi-store / Single-store.
Language and currency setup.

Do you need help with your project?
Integration with external apps and services
When it's necessary to run online marketing campaigns you'll need to integrate your ecommerce platform with different services and feeds in order to get a successful conversion. Also your company would need to integrate and keep your products, stock, sales and content between Magento and your ERP in sync.In Rapicart we have experience integrating Magento with a wide range of ERP's and marketing services to run online campaigns.

If you are currently running an e-commerce and are in doubt about moving to a new platform for fear of losing your information, this will never be a problem as all the old information will be incorporated into the new platform. It doesn't matter if your current platform isn't Magento, we have experience migrating from different platforms and multiple sources, such as Woocommerce, custom developments and others. We are also experienced in migrating from Magento 1 to Magento 2 on both versions; Open Source and Commerce.
If you want to know more about this process, check out our migrating to Magento 2 service.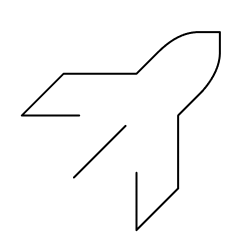 After we have your new e-commerce up and running we offer maintenance and support in order to have you covered should any problem arise or if you choose to implement any new features. Also we pay detailed attention to server needs, in order to guarantee your platform will always be running in the best conditions.
Learn more about
our services
Replatforming to Magento 2
If your business has grown and you are looking for a new platform in order to handle a bigger daily operation, Magento 2 is the change you need.
We provide recommendations for website redesign or development based on client goals and objectives.